West Ham have begun to turn their season around as new manager David Moyes has claimed vitals victories against Stoke and defending champions Chelsea. The Scottish manager is hoping to reverse the opinions formed of him due to his perceived failures at both Manchester United and Sunderland.
Their London rivals Tottenham on the other hand, have begun to falter in their season that is despite producing some impressive displays to help their odds in the Champions League betting.
Both clubs are in new stadiums and we have created an infographic comparing West Ham's London Stadium to Tottenham's temporary new home, Wembley Stadium.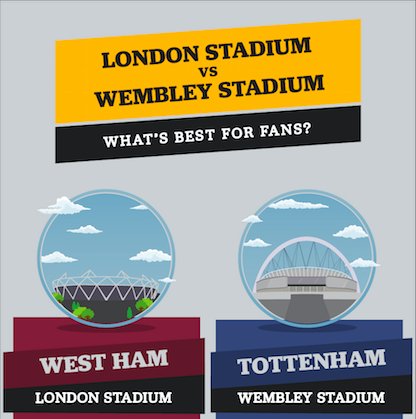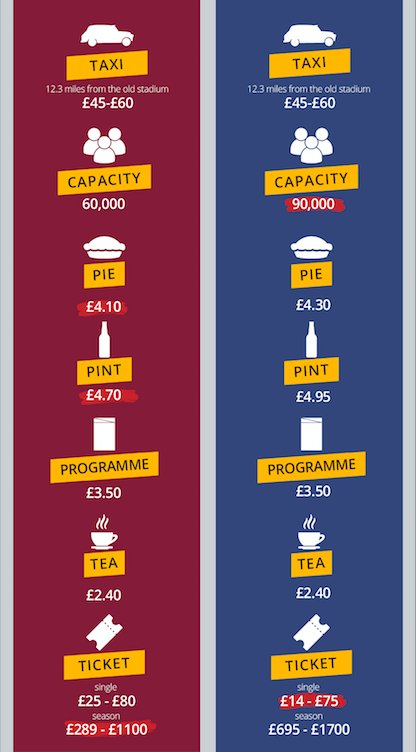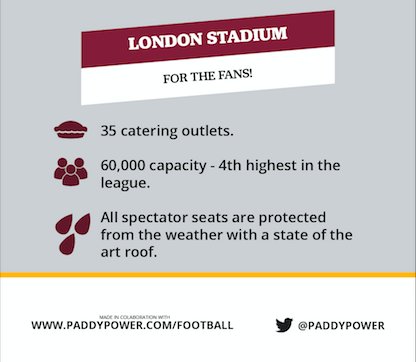 Comments
comments